About Kumano City Tourist Association / 关于熊野市旅游协会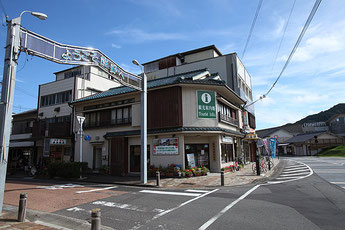 Located just outside of the JR Kumano Station ticket gate!! We are here to help everyone have a pleasant and enjoyable sightseeing experience. Whether you have a fixed itinerary or not is no problem. From the World Heritage Site Kumano Kodo to landmarks in and around the Kumano City area, we can offer many suggestions to round out a perfect excursion. Please drop by for a visit to the Kumano City Tourist Window .
出了JR熊野车站检票口马上就是!!为了使广大朋友度过一个愉快的旅途,不管有无预约,我们都会竭诚为客户提供以熊野古道至熊野有名观光地的最好旅游方案。欢迎随时来我们协会咨询。
※ The Kumano City Tourist Association Office will temporarily move to the second floor of the Kankou Bussan building for a period of several months before and after the Kumano Fireworks display to improve efficiency of operation.
※为提高业务质量以及工作效率,熊野市旅游协会在熊野大型烟花汇演举行的前后几个月期间,将办公室暂时搬到观光物产店的二楼。
■ Kumano City Tourist Association
○Address:  Ido-cho 653-12, Kumano-shi, Mie-ken, 519-4324
○Telephone / FAX: 0597-89-0100  
○ E-mail: e-mail is from here 
○ Business hours : [9:00 AM to 5:00 PM]
■ Tategasaki Boat Tour: Please make a reservation by the morning of the day before departure. Click here for details.
⇒ Tategasaki
Sightseeing Rental Bicycle: There are many World Heritage sites located within the vicinity. Bicycles are highly suited to travel from site to site. Click here for details
■熊野市旅游协会 
〇地址:三重县熊野市井户镇653-12 邮编:519-4324
〇电话/传真:0597-89-0100电子邮箱:点击进入
〇办公时间:上午9点至下午5点
■经营项目,楯之崎游览:请在出发的前一天中午之前预约。
点击查看详情⇒楯之崎
观光自行车租赁:在协会周边地区有很多的世界遗产游览景点!自行车是最经济实用的。
点击查看详情⇒自行车出租